🏸Yuki Badminton Stringing Service in Canterbury🏸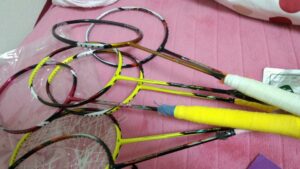 I bought my first string machine when I was 17 years old and have supported over 1000 racquets so far! About Stringing, I have absolute confidence!!

I'm a Professional Stringer!
NORIYUKI KURATA(I have been involved with badminton for 19 years.)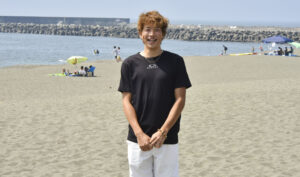 ※Born: Yamaguchi city in JAPAN
※Graduate: Osaka University Of Health And Sports Sciences
※Hobby: Badminton🏸・Poker🃏・Spear Fishing🐟・Fishing🎣・Snow Boarding☃️・Trip✈️・Sake🍶・Hot Spring♨️
※Career: P.E Teacher in junior high school and high school(2014-2017)
Badminton Coach in Japan (2014-)
Physical Trainer(2017-2018)
WebMarketing(2017-)
YouTuber・Blogger(2017-)
Gymnastics Class Teacher(2022)
※Achievement:Elected All Japan Badminton Tournament 3 times (2017/2019/2022)
Play Badminton in about 10 countries (🇻🇳🇹🇭🇳🇵🇦🇪🇬🇧🇺🇸and so on)
Climbed Everest BC(5364m)
Trip Around The World(2020)
Keep Body Fat Percentage Of 10% Or LessWellington North Open 2023 – NZ Tour
※Result in NZ:Wellington North Open 2023 NZ Tour – Singles QF
Otago open 2023 – Singles/Doubles SF
Telugu Badminton Club Canterbury Strength Coach
Stringing Fee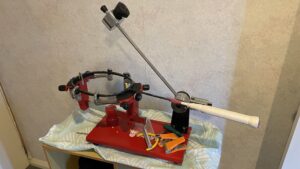 ①Normal String Service 35$(With Yonex Strings&Made in Japan)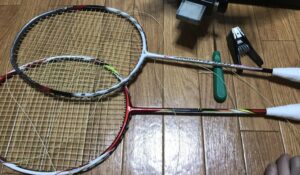 ②Self Supplied String Service 17$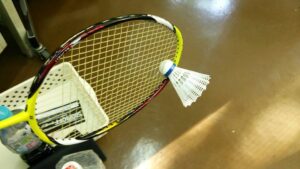 ③Premium Express Service 45$(Within 24Hours)
What is a sign of stringing?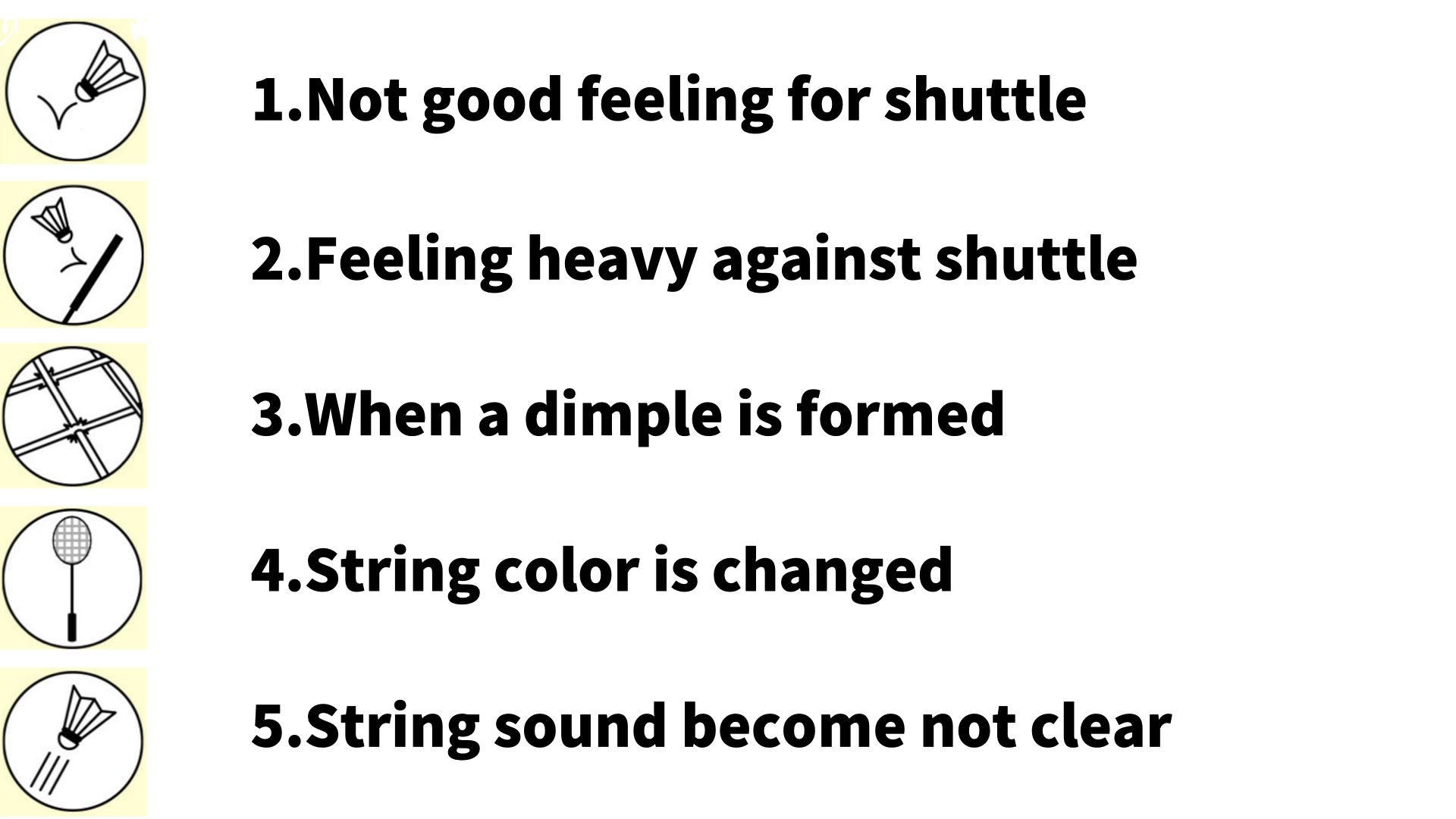 I recommend you change the string within 2-3 months!!
How to stringing?
① Please contact us through SNS with your "Name", "Gut Type", "Strength" and "Phone Number".
②Check the racket and paying.
③After Stringing let you know from SNS.
④Receive rackets(About within 3 business days)
Contact Us
I Accept Text Message / Mail / SNS / Calling
Please Write A Subject: About  Coaching「◯◯ course」
or
Write A Message: About  Coaching「◯◯ course」
WeChat ID : kura00001228
LINE ID : kura1228
If You Are looking For Badminton Coach,Click Here!